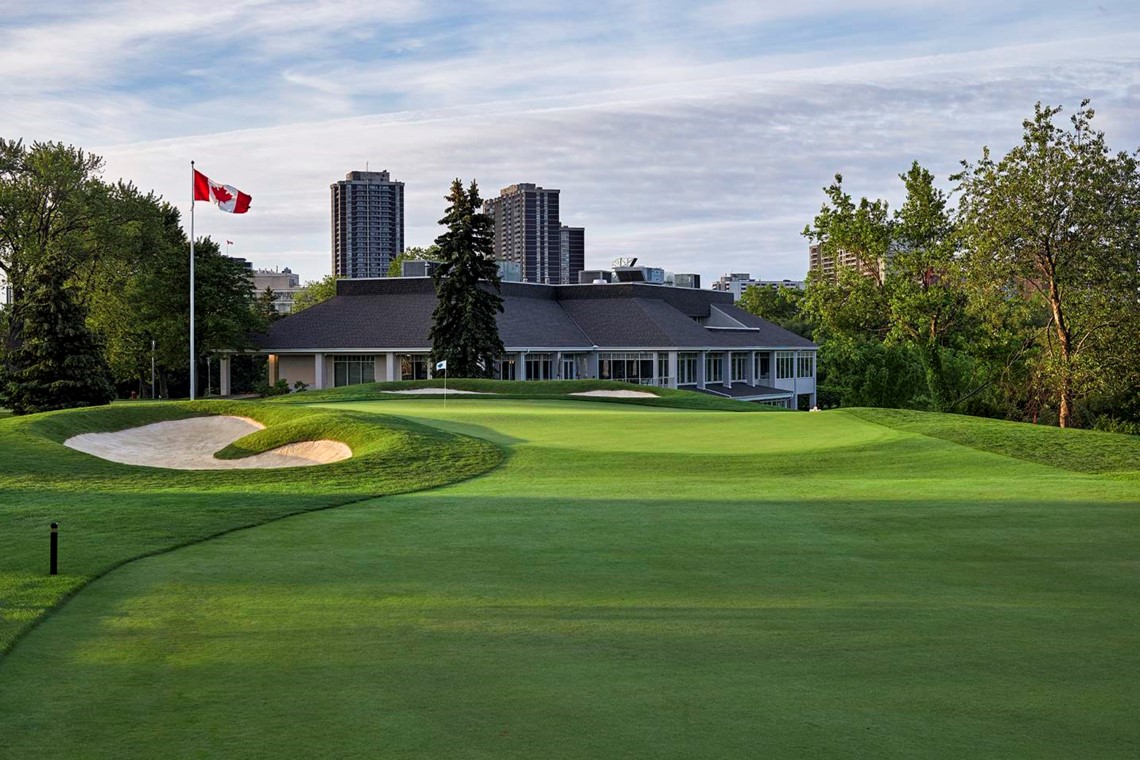 Assistant / Apprentice Golf Professional
We want YOU to join our team! We currently have an exciting opportunity for an Assistant/Apprentice Golf Professional.
We were awarded Club of the Year in 2019 by the Canadian Managers Association of Canada and hosted the practice facilities for the RBC Canadian open in the summer. In 2023, we will be celebrating our centennial!
Location

Islington Golf Club, Etobicoke, ON

Posted

2022-11-10

Deadline

2022-11-30

Job Summary

You will be responsible for all activities relating to the management and execution of Islington Golf Club's golf operations such as: member tournaments, outside staff service, golf shop, practise facilities, instructional programs, and maintenance of golf equipment (carts, ball washers etc.).

Please click here for PDF job description.

Responsibilities

Assists with the day-to-day operation of member and guest play
Coordinates and executes of all member events
Monitors outside service staff
Controls and manages daily play
Promotes and provides lessons and clinics
Golfs with the members
Participates in purchasing, selling, and displaying of golf shop merchandise
Performs other tasks as assigned by Head Golf Professional

Qualifications

Customer service orientated
Ability to work in a team environment
Demonstrates strong administrative skills
Strong organizational skills
Detail orientated
Possesses merchandising skills
Has general knowledge of tournament organization
Ability to build and maintain professional relationships with members/guests/suppliers
The ability to multi-task, manage multiple priorities
Flexibility to respond to changes in demands and address special requests on short notice
Excellent interpersonal communication
Positive, engaging personality
Self-motivated
Focused on delivering top notch service to members and guests
Ability to multi-task and meet tight/conflicting deadlines
Ability to respond to changes in demands and address special requests on short notice
Act as a highly visible ambassador for the Club by projecting a positive & professional image

Compensation

Salary based on experience.

Benefits/Perks

We offer a competitive compensation package including: PGA of Canada dues, equipment package, 100% of lesson revenue, and meals.

PGA of Canada Specialization

Teaching

PGA of Canada Specialization

Golf Operations

Course Website

Social Media Page(s)

Employment Duration

To be discussed

Contact Information

If you feel you possess the skills we are looking for, we encourage you to apply no later than November 30, 2022. Please submit resume and cover letters to the attention of Phil Kavanagh, Head Golf Professional, at phil@islingtongolfclub.com

*Being fully vaccinated against COVID-19 is a requirement of employment at Islington Golf Club, unless you have an exemption pursuant to the Ontario Human Rights Code.

* Islington Golf Club is an Equal Opportunity Employer and offers reasonable accommodations to job applicants with disabilities throughout the recruitment process. Applicants under consideration for employment will be contacted to participate further in the recruitment process. If you are contacted and you require any accommodation in the recruitment process due to a disability, please indicate this and we will work with you to meet your accessibility needs.