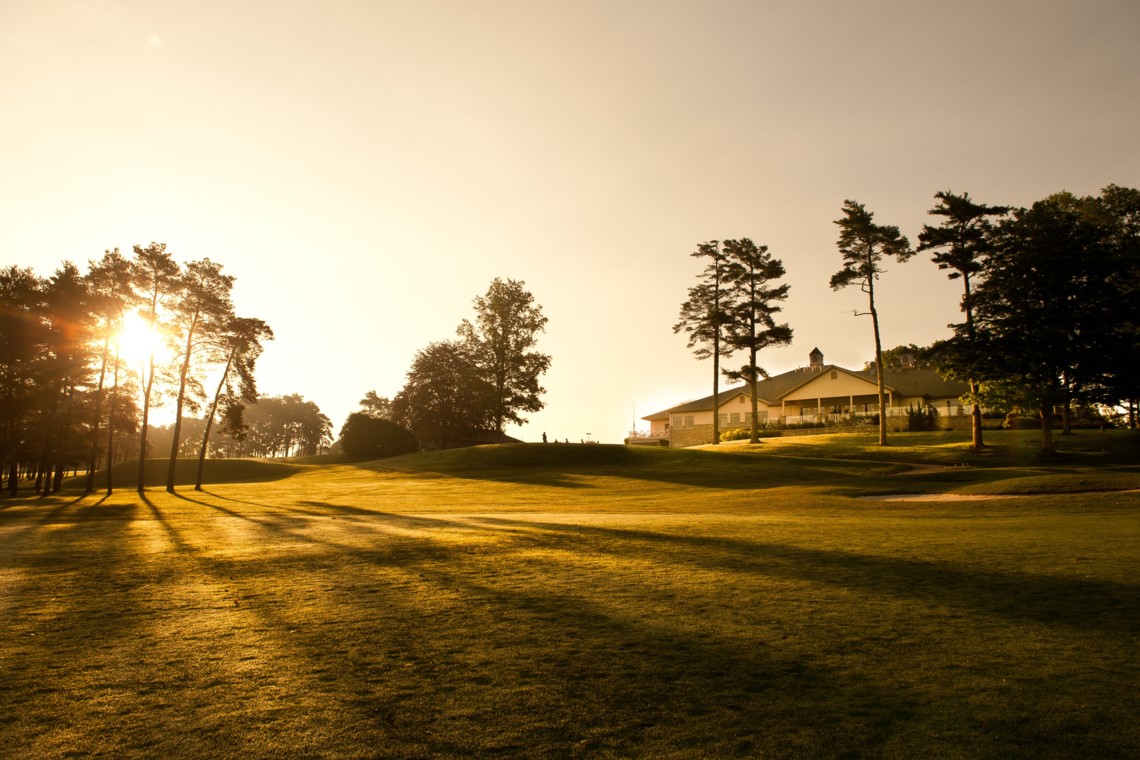 Assistant Professional
Semi-Private Golf Club Nestled in the rolling hills of Oxford County, just north of Woodstock Ontario, Craigowan Golf Club presents an exceptional golf experience for all levels of golfers. Craigowan Golf Club strives to provide the most memorable and enjoyable experience to each and every member. The rich heritage of the club combined with its modern amenities provides a premier member experience. Craigowan prides itself on its unrivaled service and exceptional food offerings.
Location

Craigowan Golf Club - Woodstock, Ontario

Posted

2021-07-14

Deadline

2021-07-31

Job Summary

Assist in the day-to-day golf operations and deliver service levels to the Craigowan membership laid out by Cardinal Golf Group standards

Responsibilities

Participate in overseeing and coordinate the operation of the Golf Services Department including Tournament Sales and the Golf Academy and Driving Range. This includes all Pro Shop Staff, Player Assistants, the Back Shop.
Ensure all daily deposits are reconciled for all Craigowan Golf Service POS's as outlined by the Accounting Manager and work with accounting to resolve any discrepancies.
Maintain the Pro Shop float and enforce all policies regarding the float and handling of cash.
Coordinate all Golf Services scheduling and ensure all schedules are completed on a weekly basis and in accordance to the staffing budgets.
Implement all necessary training programs for Pro Shop staff, Back Shop staff, staff, and all Player Assistants.
Monitor and track all Craigowan Golf Services labor hours.
Achieve the required merchandise sales and margin levels for all Pro Shops.
Coordinate necessary monthly inventory counts for Pro Shop Merchandise. This includes submitting the count to accounting and ensuring the count is accurate. Make all necessary adjustments.
Responsible for maintaining appropriate inventory levels in the Pro Shop as well as effectively displaying these items. This includes the ordering and receiving of Pro Shop merchandise.
Assist the Head Golf Professional in the enforcement of all company and department policies and procedures as well as the development of new policies and procedures required.
Monitor and maintain the appropriate levels of all consumables.
Be an active member of the Health and Safety Committee.
Responsible for scheduling and executing all Golf Lessons, Clinics, and Junior Camps
Oversee the sales and coordination of all regular tee time and small group bookings as according to the booking guidelines.
Ensure all tee sheets are set up correctly and all rates are functioning correctly for daily use.

Qualifications

Customer service oriented Professional, personable, and courteous with guests
Ability to work effectively and efficiently in a team environment
Outgoing personality and strong communication skills
Available to work mornings, evenings, and weekends
Committed to future growth in the golf industry
Prior pro shop experience, with POS and tee sheet management an asset

Compensation

Hourly rate of $15-$17
70% Commission of Private Lessons Clinic and Camp

Benefits/Perks

Playing Privileges
Equipment and Clothing Programs
Pro Shop Discounts
Food & Beverage Discounts

PGA of Canada Specialization

Teaching

PGA of Canada Specialization

Golf Operations

Start Date

2021-08-01

Course Website

Employment Duration

April - November

Contact Information

To apply, please forward your resume to Steve Courneyea, General Manager | stevec@craigowan.com

The Cardinal Golf Group is an equal opportunity employer and are committed to creating an accessible and inclusive organization as well as providing barrier-free and accessible employment practices in compliance with relevant legislation. Should you require Code-protected accommodation through any stage of the recruitment process, please make them known when contacted and we will work with you to meet your needs. Disability-related accommodation during the application process is available upon request.