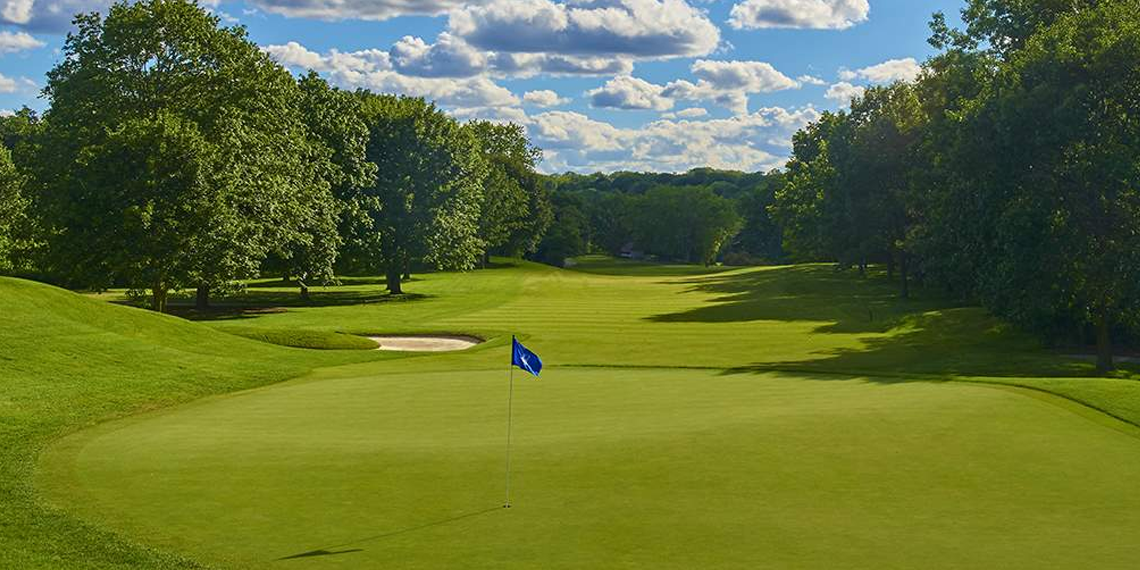 Assistant Professional
Lambton Golf and Country Club, founded in 1902, is a prestigious year-round private club located in Toronto that offers a high standard of golf, tennis, social, and dining experiences for our members and their families.
It offers 27 holes of Rees Jones-designed World calibre Championship Golf, five best-in-class year-round tennis courts, and a modern and inviting Clubhouse. Lambton Golf Club occupies 171 acres of rolling terrain defined by the Humber River and Black Creek. The state-of-the-art facilities make it easy to forget that Lambton is a Club with more than a century of rich traditions and memories.
Location

Lambton Golf & Country Club - Toronto, Ontario

Posted

2021-10-07

Deadline

2021-10-31

Job Summary

Follows day-to-day procedures as provided from the Club and the Director of Golf Operations.
Provide First-Class service and knowledge in all aspects of the operation.
Be an integral part of Club Events, Tournaments and Functions.
Shifts include day and evening hours on weekdays, weekends, and holidays typical of the golf industry.
Completes all tasks as set out by the Director of Golf Operations.
Working hours are based on business demands. Flexibility is expected.

Please click here for PDF job description.

Responsibilities

Indoor Golf Academy Instruction & Golf Simulators (Nov-Apr)
Assist in Junior Programming including Leagues, Clinics and Camps.
Play with the Members on a regular basis.
Assist the Merchandise Manager when needed.
May be asked to assist with Golf Service shifts later in the season.
Maintains a neat work environment in the Professional Shop.
High visibility to incoming Members and Guests.




Qualifications

Previous country club / golf club experience preferred.
Tournament organization and an understanding of the Rules of Golf/Handicapping is required.
Ability to interact professionally and maintain effective working relationships with management, co-workers and members.
Must be able to multi-task and work in a fast-paced environment.
Experience with all Club technology is required. o (Jonas, Golf Canada, Golf Genius, Track-Man, Flight-Scope etc…)

Compensation

Salary will be based on experience and education.

Benefits/Perks

Staff meal program available.
Playing package included.
Benefit package available.
100 % of Lesson revenue.
Eligible for year-end bonus package.
Staff uniforms provided.
PGA of Canada dues paid by club

PGA of Canada Specialization

Golf Operations

Course Website

Social Media Page(s)

https://www.instagram.com/lambtongcc/

https://twitter.com/lambtongcc

Employment Duration

Start date: Mid/Late November (negotiable)

This opportunity is a year-round position

Contact Information

Please send cover letter & resume to Chris Vasey, Director of Golf Operations, at cvasey@lambtongolf.com. We will only be contacting the candidates under consideration.

Health and Safety:

At Lambton Golf & Country Club we are committed to keeping our employees and Members safe while at the Club. In light of COVID-19, we will continue to follow the advice of Public Health and the World Health Organization (WHO) to minimize the spread of the virus and ensure the health and wellbeing of our employees and Members. Safety is our highest priority, and we are currently working remotely and are connecting with candidates through virtual interviews. If an interview is to be conducted in person, the candidate will be contacted with pre-screening questions and COVID-19 Protocols. We are excited to connect with you virtually and look forward to receiving your application. In accordance with the Accessibility for Ontarians with Disabilities Act, 2005 and the Ontario Human Rights Code Lambton Golf and Country Club will provide accommodations throughout the recruitment and selection process to applicants with disabilities. If selected to participate in the recruitment and selection process, please inform Human Resources of the nature of any accommodation(s) that you may require.

Lambton Golf & Country Club is an equal opportunity employer, and we would like to thank all applicants for their interest. Please note that we will only be contacting the candidates under consideration.

Accommodation

We are an equal opportunity employer and we are committed to creating an accessible and inclusive organization as well as providing barrier-free and accessible employment practices in compliance with the Accessibility for Ontarians with Disabilities Act (AODA). Should you require Code-protected accommodation through any stage of the recruitment process, please make them known when contacted and we will work with you to meet your needs. Disability-related accommodation during the application process is available upon request.