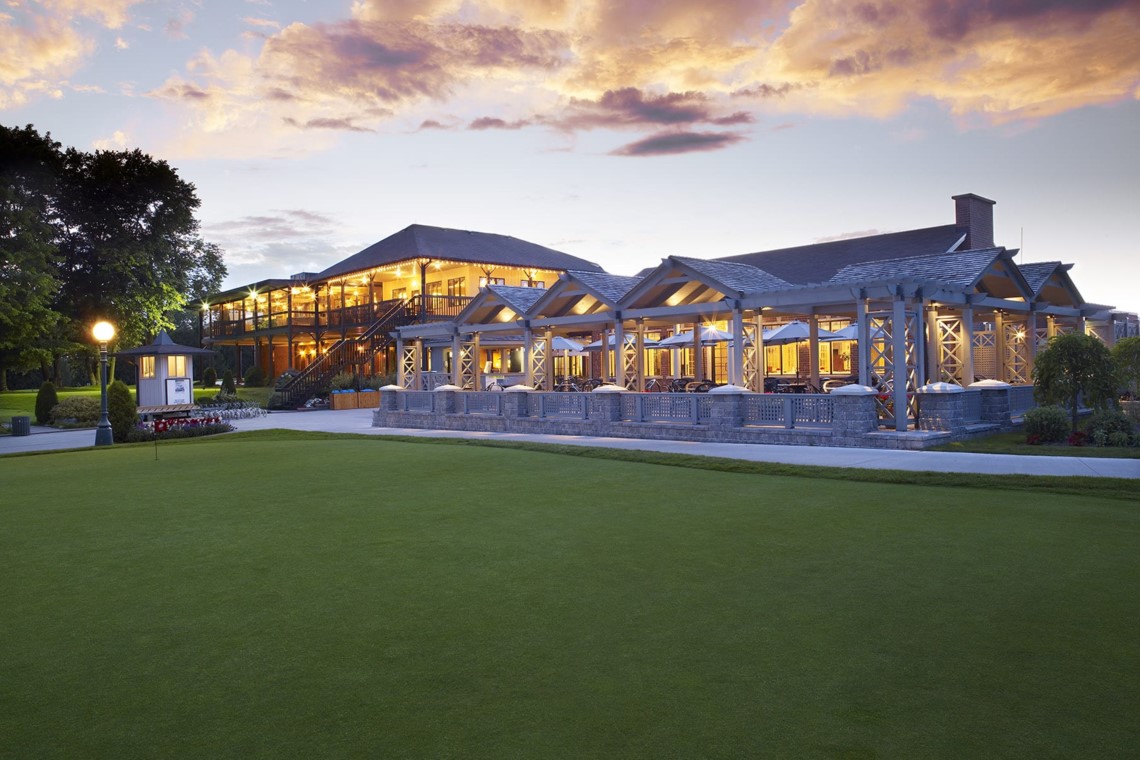 Associate Professional (year-round): Royal Ashburn Golf Club - Ashburn, ON
In the spring of 1962, The Royal Ashburn Golf Club opened as an 18-hole course, and has since developed into a world-class facility ranked among the Top 50 public golf courses in Canada. Originally opening under the name Whitby Golf Club, the name was quickly changed to Thunderbird Golf Club, as it was known for many years. In the spring of 2000 we changed the name one final time to The Royal Ashburn Golf Club.
To further reflect our history and contributions to the game of golf, The Royal Ashburn Golf Club was granted Armorial Bearings (coat of Arms) on September 15, 2006, granted to us by the authority vested in the Governor General to exercise the prerogative of Her Majesty Queen Elizabeth II, Queen of Canada.
This very rare opportunity to join one of the most pretigious and highly coveted Semi-Private golf clubs will provide the candidate to grow and excel in all areas of the family run business and gain the experience to grow in the industry.
Location

The Royal Ashburn Golf Club - Ashburn, ON

Posted

2023-03-13

Deadline

2023-03-29

Job Summary

Assist the Head Professional in the day to day activities of operating a very busy Semi-Private golf Club. Being part of the Senior Management team and taking the initiative to lead the Golf Operation to great success by being a forward thinker and continue to grow the Royal Ashburn brand.

Responsibilities

Provide first class service for our members and guests
Oversee all Member Events (Monday Night League, Wednesday Ladies League & Saturday Couple's League)
Assist in the supervision of the outside services team
Take an active role in the driving range (set up, fittings, lessons, cleanliness, etc..)
Assist with the junior program when needed (weekly clinics)
Open/close the golf shop
Maintain a high standard of playing ability
Oversee all the Golf Operations team (Pro Shop, Back Shop & Marshals)
Set schedules for the golf shop and outside services
Oversee all corporate events
Help with clinics and camps
Merchandise and replenishment of the Pro Shop
Assist with Cabin Bookings and the check-in & check-out procedures
Club Fitting and the quoting and closing of all Custom Club Sales
Monthly Meeting with Cost Analysis with Head Professional & General Manager

Qualifications

PGA of Canada Member in good standing, (Class A preferred)
Strong customer service standards
Friendly attitude towards all members, guests and staff
Excellent communication skills
Experience with tournament organization
Available to work weekends and Holidays
Point of Sale experience with Chronogolf (Light Speed) and Golf Genius an asset
Knowledge of the latest trends in the golf industry and a strong background in Club Fitting

Compensation

Salary position (not hourly wage) commensurate based on expereince and will be given access to teach and provide club fittings during your daily shift (Can make up to $1500 a week by providing Club Fittings, Teaching and weekly salary in the peak months!)

Benefits/Perks

Golf & Range Priviliges no restritions and book 3 days in advance as well!
Access to two (2) TrackMan4 simulators to teach year round in our indoor simulator dedicated to our Royal Ashburn Golf Academy
Discount on Staff meals
Potential for teaching revenue (20% to the club)
Titleist Staff playing package.
Discount on Merchandise
Earn Guest Passes through fun Pro Shop competitions
Year End Staff Party

PGA of Canada Specialization

Teaching

PGA of Canada Specialization

Coaching

PGA of Canada Specialization

Golf Operations

PGA of Canada Specialization

Management & Leadership

Start Date

2023-04-03

Course Website

Social Media Page(s)

Facebook Twitter

Employment Duration

Year Round 6 days a week (April - September)

5 days a week (October & March)

4 days a week (November - February)

Contact Information

Apply in confidence to: Scott Paterson, General Manager at scottpaterson@royalashburngolfclub.com