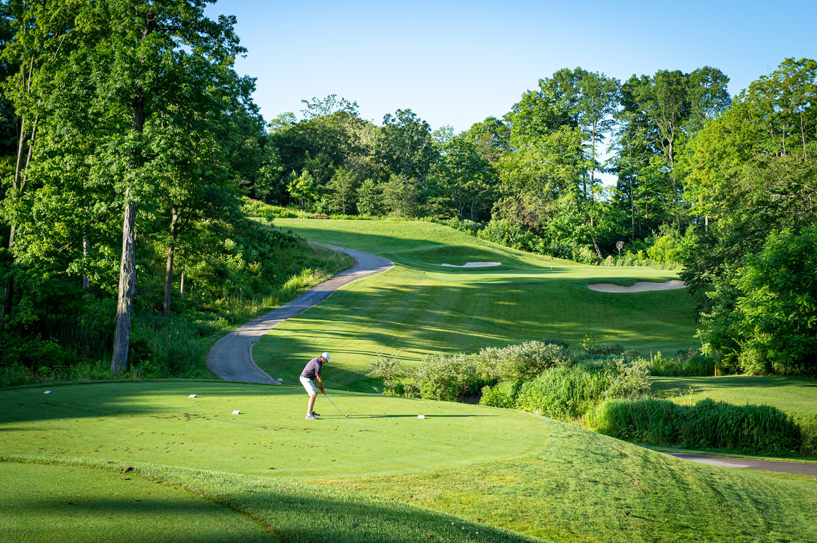 Head Golf Professional
The St. Thomas Golf & Country Club (the "Club") was established in 1899 and enjoys a reputation as an exceptional golf course and player's club. Over the past decade, the Club has advanced steadily in the SCOREGolf rankings and was recognized as the 38th best golf course in Canada in 2020. Among other competitive events, the Club has played host to the prestigious Early Bird tournament since 1949, and several Provincial events and lists among the many champions, Mike Weir and Moe Norman. Currently, the membership is considering the construction of a new clubhouse. The coming years are likely to be an exciting and pivotal time in the Club's unique history and evolution as one of the finest clubs in Canada.
Location

St. Thomas Golf & Country Club - Union, Ontario

Posted

2020-11-19

Deadline

2020-12-04

Job Summary

Reporting to the General Manager, Rob Mason, the successful candidate will play an integral role in providing our members and their guests with an unparalleled level of service. This candidate will take a leadership role with our teams in the professional shop and back shop. They must be personable, professional, and passionate about the game of golf and development/mentoring of staff. They will play a pivotal role with planning and execution of our club events, leagues and professional shop sales/inventory. A strong business acumen and excellent communication and interpersonal skills are essential. They will be encouraged to continue to develop as a professional, with the support of the Club, toward their personal and professional goals.

Responsibilities

The successful candidate is responsible for, but not limited to:

Providing an exceptional level of member and guest service
Leading and overseeing Club events as well as all men's and women's league play
Leading in day-to-day operations including tee-time reservations, merchandising, and member services
Leading in the recruitment, training and supervision of all professional shop and back shop staff
Effectively managing professional shop retail inventory, leading with ordering, receiving, and merchandising
Providing private lessons, clinics and assist with junior programs / camps
Conducting opening and closing details, as required daily
Club Repair – basic club repair and maintenance, as required.
Ensuring accuracy of tee sheet, member billings (cart and guest fees)
Prioritizing and ensuring the regular playing of rounds and promotion of the game with all demographics within the Club
Club Fitting for members, independent and with partner equipment vendor representatives
Monitoring pace of play regularly to ensure an enjoyable day for all golfers
Ensuring the professional shop is kept organized, tidy, and is always well presented
Excellent communication skills and the ability to work closely with the management team
Building a strong working relationship with our golf course superintendent
In coordination with the General Manager and Board Finance Committee, preparing annual budget, and regular statements for the golf operation
Responsibly administering the financial activities of the golf operation, from budgeting to revenue generation, operating expenses, and reporting
Annually participating in external events and conferences to enhance and continually develop skills
Performing other duties/tasks, as requested

Qualifications

The successful candidate will have the following qualifications:

Class "A" Golf Professional Member of the PGA of Canada
Visionary leadership skills, ability to garner respect and represent the Club with pride in support of our brand
Proven track record as a Head Golf Professional or Associate Golf Professional with a minimum of 5 years' experience
Effective leadership skills, with a strong focus on mentoring and motivation of employees
Strong computer and organizational skills
Working knowledge in a variety of social platforms is an asset
Strong verbal communication and written skills

The successful candidate with also have the ability to:

Remain calm and poised in urgent situations;
Problem-solve in complex and unique customer service situations; and
Motivate a team to achieve and exceed their goals.

Compensation

The St. Thomas Golf & Country Club offers an attractive compensation package, commensurate with the experience and quality of the successful candidate.
A base salary of up to $80,000 will be offered to the right individual.
100% lesson teaching revenue

Benefits/Perks

The successful candidate will receive the following benefits/perks:

Comprehensive benefits package
PGA of Canada dues paid
Apparel and club equipment package
Employee meal discount
Professional development opportunities

PGA of Canada Specialization

Golf Operations

Course Website

Social Media Page(s)

Contact Information

We thank all applicants for their interest in working at the St. Thomas Golf & Country Club. Only those applicants selected for an interview will be contacted.

Interested individuals are invited to email their detailed resume and cover letter in strict confidence to Rob Mason at rob@stthomasgolf.com.

The St. Thomas Golf & Country Club is an equal opportunity employer. We are committed to creating an accessible and inclusive organization as well as providing barrier-free and accessible employment practices in compliance with relevant legislation. Should you require accommodation through any stage of the recruitment process, the General Manager will work with you to meet your accommodation needs.