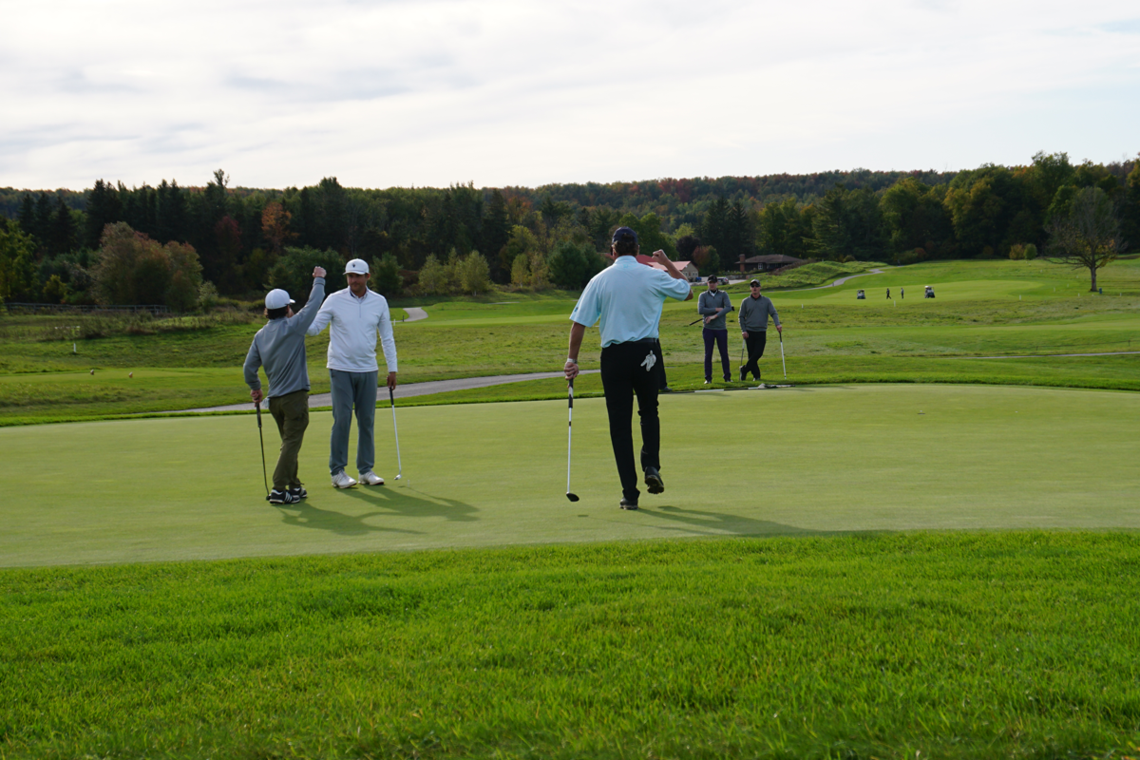 2019 Fall Scramble Ends in Exciting Playoff Battle, All 36 Teams Finish Under Par
The PGA of Ontario capped off their 2019 tournament season this week with the Fall Scramble returning to the beautiful Glencairn Golf Club. The Fall Scramble is a three-player team event and is without a doubt the lowest scoring and most widely contested event of the year. It was a great final event to a successful season, having all thirty-six teams finish under par. Two teams tied at 59 13-under, forcing a playoff hole to determine the 2019 champions.
The top of the leaderboard saw a team from Mississauga Golf & Country Club that consisted of Eli Strub, Jeremy Broom, and Iain Reston who began their run to the top with an eagle on their first hole. This team was tied with the knockout combination of Victor Ciesielski, John Cochrane, and Bill Walsh who scored a remarkable 13 birdies in the 18-hole contest.
These two teams made it quite an exciting finish to watch. They played a one-hole playoff with the Mississauga team almost sealing the victory with an incredible chip from the fairway that traveled about 30 yards before catching the edge of the hole and lipping out. This gave the others a chance to retaliate and Vic Ciesielski rose to the occasion, finishing the match with a glorious 10ft putt to give his team the title of 2019 Fall Scramble Champions.
Hats off to both teams for a thrilling event for all to see! The leaders were followed closely by a number of others, with fifteen teams finishing within three strokes of the leaders at a score of 10-under or better.
For full scores from the 2019 Fall Scramble, please CLICK HERE