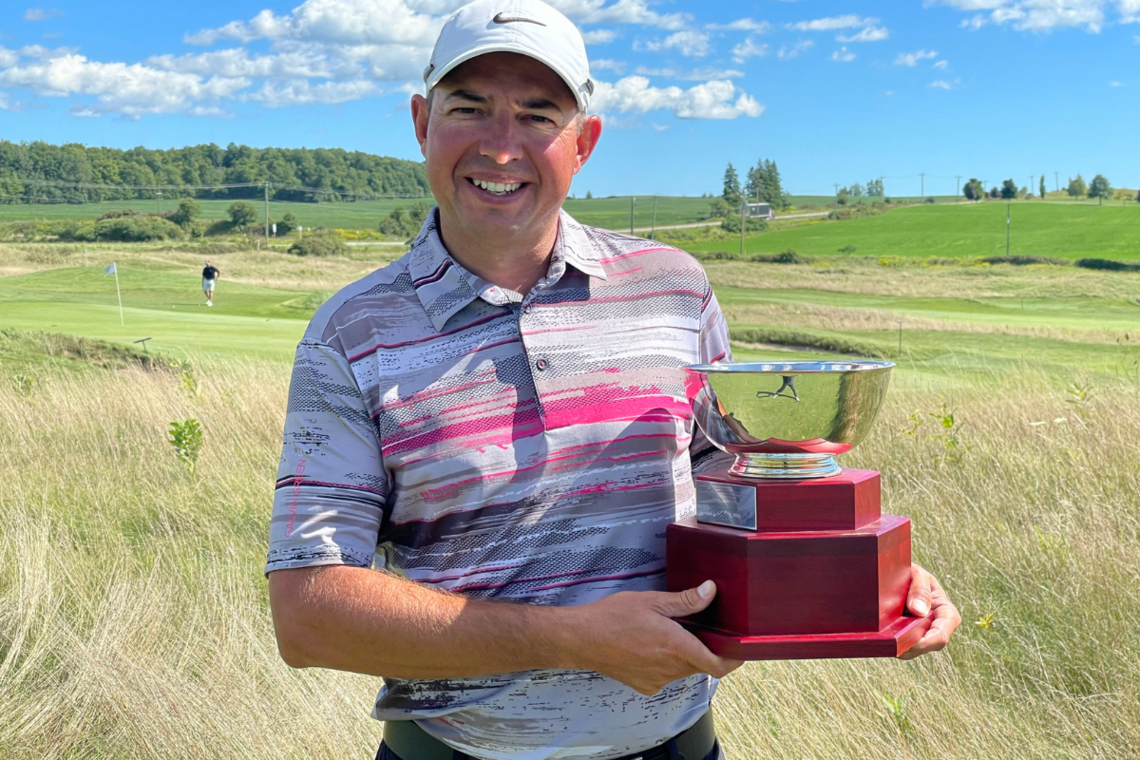 2022 Dick Duff's Fall Classic
On Wednesday August 31st and Thursday September 1st, 52 golfers were treated to a traditional style links course with the Dick Duff's Fall Classic at Tarandowah Golfers Club.

Brad Kerfoot once again used his putter to capture the title for the first time in his career.
He shot a 67 in Round 1 following it up with an impressive 63 in Round 2 (including 8 birdies), finishing at 10-under par to win the championship by three strokes over Alan McLean of Echo Valley Golf Club.

At a links course, the wind is always a challenge but Kerfoot managed to keep the ball low, in play and out of the deep bunkers.

In fact he states links is more suited to his game.

"I came out of the gates a little slow, I wasn't hitting it ideal through the first five holes but kind of got my stuff together afterwards and starting hitting good shots and the putter started cooperating", said Kerfoot.

"You got to hit the greens around here, there's so much endulation, with movement and bunkers around them that you have to be on the surface to give yourself a chance".
Defending Champion Victor Ciesielski of Galt Country Club finished tied for third place with G.W King from the Academy at the Georgian Bay Club, at 1-under.

Alan McLean of Echo Valley Golf Club captured the Senior Fall Classic with a one shot victory over Danny King from the Performance Academy at Magna.

Thank you to Dick Duff's for their sponsorship of the event. Co-Founder Jeremy Anderson handed out samples of their beef jerky to players at the first tee during Round 1 play.
Another impressive highlight during the two-day event was from Danny King. In Round 2, he sunk a hole-in-one on the Par 3, third hole sending his group and a handful of maintenance workers at the club into a frenzy!"I just went down one club and I hit it good and one hopped it right in", said King who finished the tourney one over par. "It was awesome, a great feeling". King now has 4 Hole in One's in his career.
His playing partner, McLean was also thrilled although they couldn't see it initially. "There was a big bunker in front of the green, some guys from the work crew had a front row seat and they went nuts!"

Full tournament results can be found HERE.