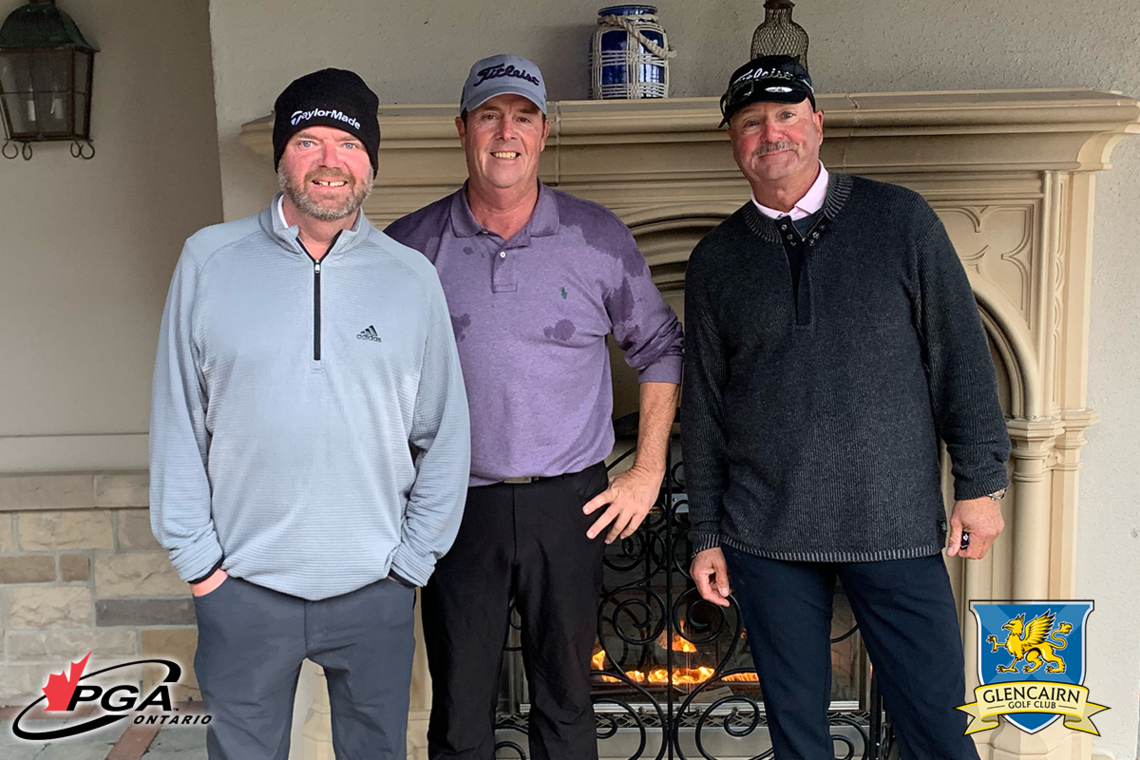 Fall Scramble sees squally conditions, finishes in a tie
The PGA of Ontario was at Glencairn Golf Club this week for the 2020 Fall Scramble. With the Scramble always being one of the most anticipated events of the year, it was no different on Tuesday. 36 teams of three came out to compete in the blustery, wet conditions at Glencairn for one last tournament.
The weather, while dreadful to play in, couldn't have felt more appropriate given the course that was being played. Glencairn was designed to be a true Scottish Links course, and with the intense wind and on/off rain throughout the day - it felt like we were all across the pond. The inclement conditions meant each and every golfer had to adjust on the fly, and only those who tough it out would find glory.
Unfortunately, as Canadian golfers know, in late October the days are much shorter. With the cloud coverage, darkness set in quick - leaving the last group unable to finish the 18th hole. This led to play being suspended, and the tournament was converted to a 17-hole event.
This led to a tie for first place, and a splitting of the purse - with both teams finishing the day at an impressive 55, 12-under in some of the worst weather we've seen all season. The team of Brian McCann (Centennial Park Golf Centre), David Banks (David Banks Simply Golf Academy) and John Cochrane (John E.S. Cochrane Golf Schools) (pictured) and the team of Warren Thomas (Cobble Beach Golf Links), Ryan McBride (Cobble Beach Golf Links) and Alan McLean (Whitewater Golf Club) (not pictured) are your Fall Scramble Champions this year!
The harsh weather impacting everyone's game was no secret. "It was very tough with that weather, it really started coming down on the back nine" said John Cochrane. When battling the elements, you have to come prepared - which David Banks said impacted him the entire round. "I didn't dress for the rain, it makes things very tough out there, especially with the cold. We didn't leave anything out there though, it was good" Banks said, still soaked from the round.
Congratulations to both teams for finishing with impressive scores, even with the brutal weather. It was definitely a Fall Scramble to remember! We'd like to thank Glencairn Golf Club for hosting the event and making sure all of our needs were met throughout the entire day.
For full standings from the 2020 Fall Scramble, click HERE.