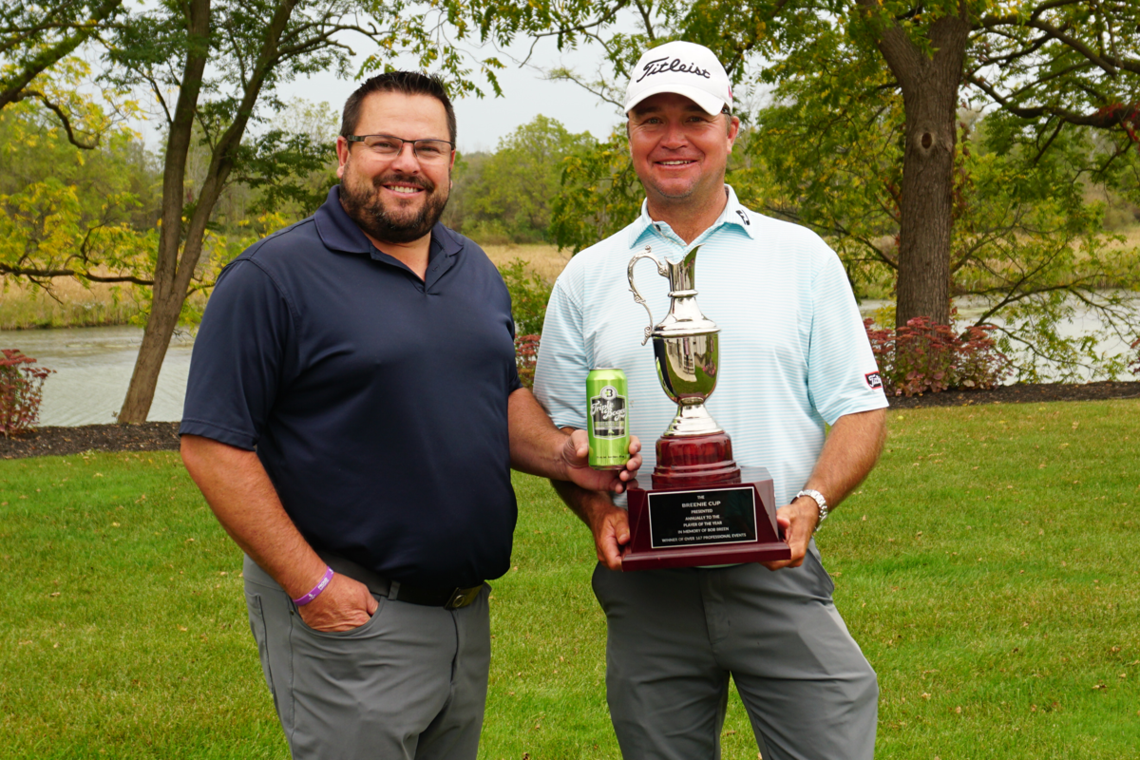 Gord Burns Wins Breenie Cup, Clinching Title of PGA of Ontario Player of the Year
Gord Burns had the lead in the Chase for the Breenie Cup going into the 2019 Player of the Year Championship this week. His impressive T3 finish on Tuesday was the cherry on top, enough to secure his title as the 2019 Breenie Cup Winner and PGA of Ontario's Player of the Year.
Victor Ciesielski's 9th place finish and Danny King's T5 finish were good enough to win their points races and land them on top of their respective divisions, CFM/Apprentice Professional Player of the Year and Senior Player of the Year.
Blair Breen, son of the late Bob Breen, joined us at Grand Niagara Golf Club on behalf of the Chase for the Breenie Cup presented by Triple Bogey Brewing Company to congratulate Gord Burns on his successful year and to present him as the Breenie Cup Winner.
"It is always an honour presenting the Breenie Cup to great players in Ontario.", said Breen. "Gord Burns played consistently well throughout the year and didn't score a single round over par all tournament season. That's a fantastic accomplishment and I'm pleased to announce him as the Player of the Year Series Winner and recipient of the Breenie Cup. Well done, Gord."
Gord was equally honoured to receive the trophy from Blair, saying he knew Bob Breen well and enjoyed playing with him years ago.
For final Breenie Cup standings and all Player of the Year point totals, please CLICK HERE