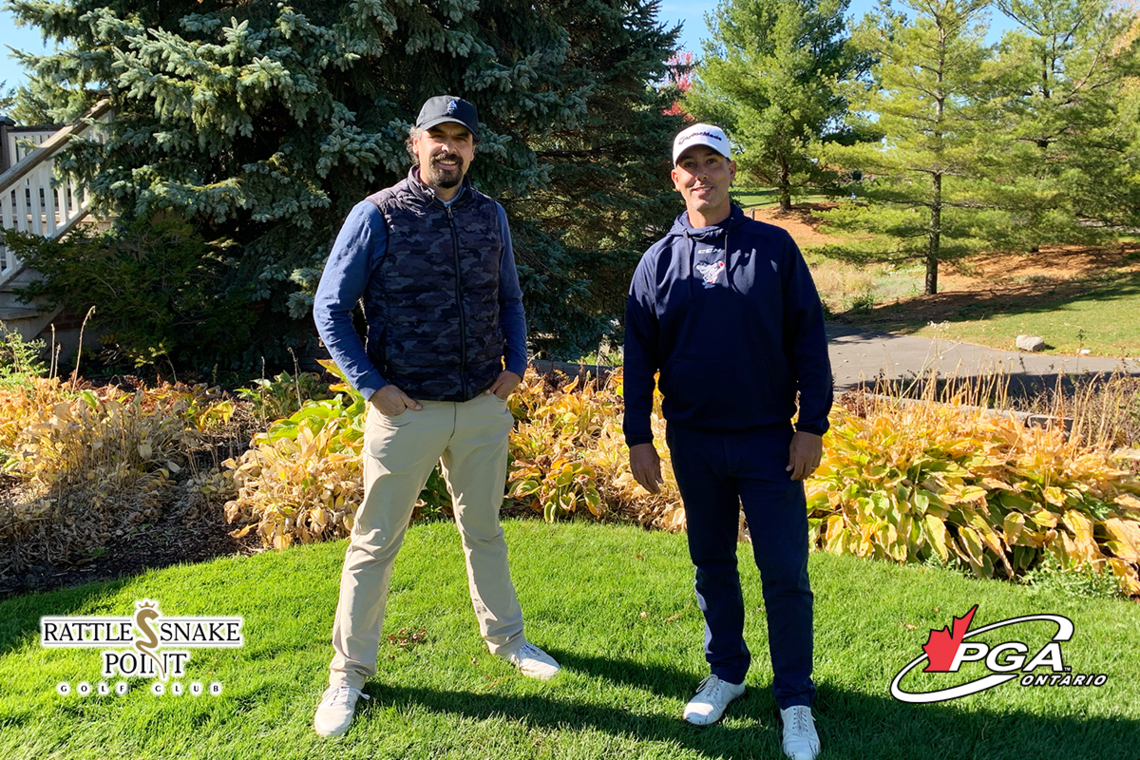 King and O'Brien capture glory at Rattlesnake Point
The PGA of Ontario was at Rattlesnake Point Golf Club this week for the 2020 Pro Pro Team Series. Eighty PGA professionals paired up for a chance to win the first team series event of 2020, only one duo would be successful.
That duo ended up being G.W. King (The Georgian Bay Club) and Terry O'Brien (Cedar Links Golf Centre), who finished the day at 62, 10-Under to be crowned this year's champions. While their score was impressive, King and O'Brien certainly had their work cut out for them.In second place, we saw Ed Maunder (Oakville Indoor Golf Centre) and Gar Hamilton (Life Professional) come in at 63, 9-Under. In third, David Banks (David Banks Simply Golf Academy) and John Cochrane (John E.S. Cochrane Golf Schools) finished at 64, 8-under.
With a tight leaderboard, King and O'Brien had to dial in and play near perfect golf if they wanted to be victorious. The duo's back nine saw three birdies, two eagles - and not a single bogey. That incredible back nine effort would end up being the catalyst in deciding Tuesday's winners. Congratulations gentlemen on your victory, and thank you to everyone who came out and competed. We'd like to thank Rattlesnake Point Golf Club for hosting this year's Pro Pro Team Series, your hospitality and course conditions were both top notch!
We'd also like to thank our presenting sponsor, G&G Golf Company. G&G provided this year's field with custom PGA of Ontario hats in collaboration with Travis Mathew, they were a huge hit! Finally, thank you to G&G representatives Wendy Shackleton, Jaime Bryant, Jason Nadeau and Anthony Galloro for making the trip to Rattlesnake. These four handed out awesome gifts and also started our players on the tee.
To view the full leaderboard from the 2020 Pro Pro Team Series, click HERE.