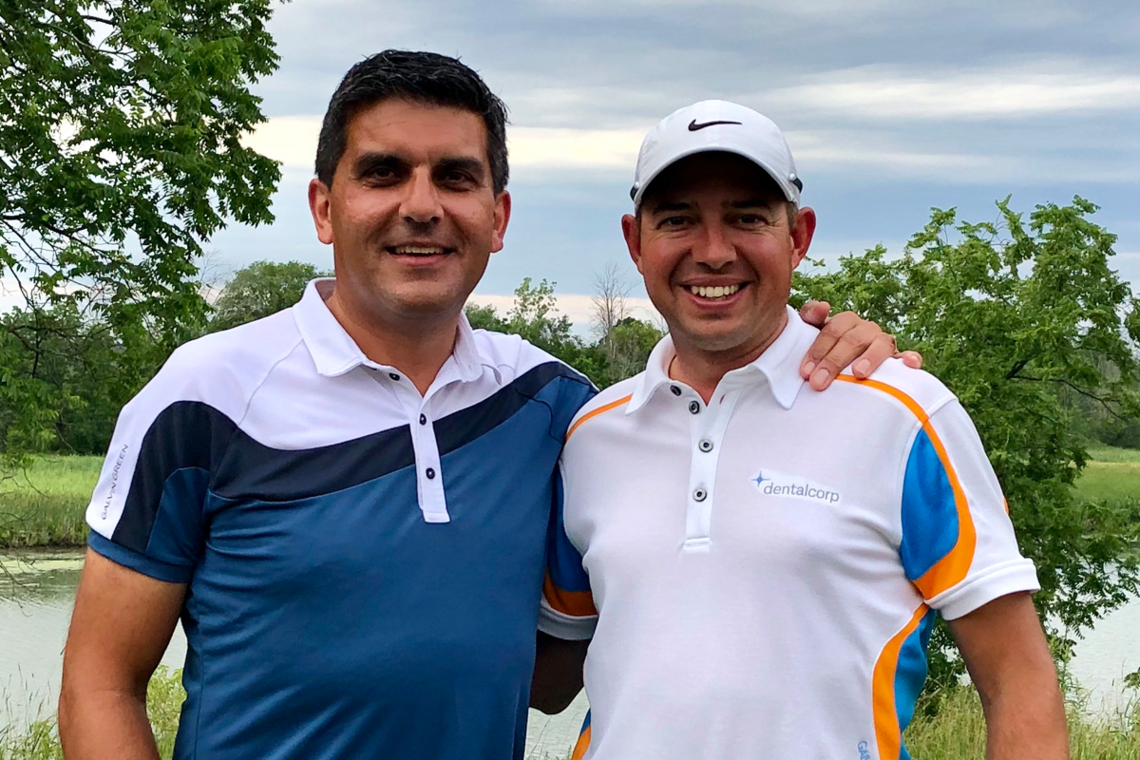 Moniz and Kerfoot of Maple Downs Win 2019 Head Pro/Assistant Pro Team Series
The PGA of Ontario Head Professional / Assistant Professional Team Series is one of the most hotly contested events of the year. Teams consist of a Head Professional/Executive Professional and their Assistant Professional who play a 6-6-6 format consisting of Scramble, Better Ball, and Alternate Shot.
Scores are notoriously low each year and teams rely on many different aspects of their game to navigate the 6-6-6 playing format. Successful rounds often hinge on how well teams play during the 6 holes of alternate shot - finishing that portion at even par can set a team up for a low round in itself.
Michael Moniz & Brad Kerfoot represented Maple Downs with class, blowing away the field by shooting 63 9-under at the beautiful Grand Niagara Golf Club, leading the pack by a comfortable three strokes. The pair finished their round with 10 birdies and a single bogey. Their consistent play was the key to their success, shooting even par or less on all holes but one.
Head Professional from Grand Niagara, Mr. Bob Culig entered the competition, pairing with his Class 'A' Pro, Caleb Ellis. The pair finished tied for third, and Bob was pleased to say a few words of congratulations to our champions after the round. Grand Niagara kindly provided our playing pros with lunch prior to the round, as well as dinner post-play.
Two skins were won at the event, the first by Mark Ahrens and Jason Hogendoorn from Kawartha Golf & Country Club for their birdie on hole 3. Stephanie Landers-Fenn and Wes Furlong from National Pines won the second skin for their birdie on hole 12. Both teams collected a hefty $600 for their winnings.
Rob Coulter was set up at the 15th tee for the Closest to the Pin Challenge presented by Merit Travel Golf Vacations. Cal Robinson of Royal Ontario Golf Club won the Closest to the Pin Competition, earning himself a $100 cheque for his accomplishment.
Special thanks to Pete Young and his team at Levelwear for supporting the HP/AP event, as well as providing awesome PGA branded hoodies for all participants. Pete was set up at the 11th tee to meet the players and personally hand out the swag Levelwear provided.
Players were grateful for their post-round beer provided by Triple Bogey. It is always enjoyed and appreciated by our participants - thanks to the Triple Bogey team for always having a cold one ready for our pros!
For full results from the 2019 HP/AP Team Series, CLICK HERE