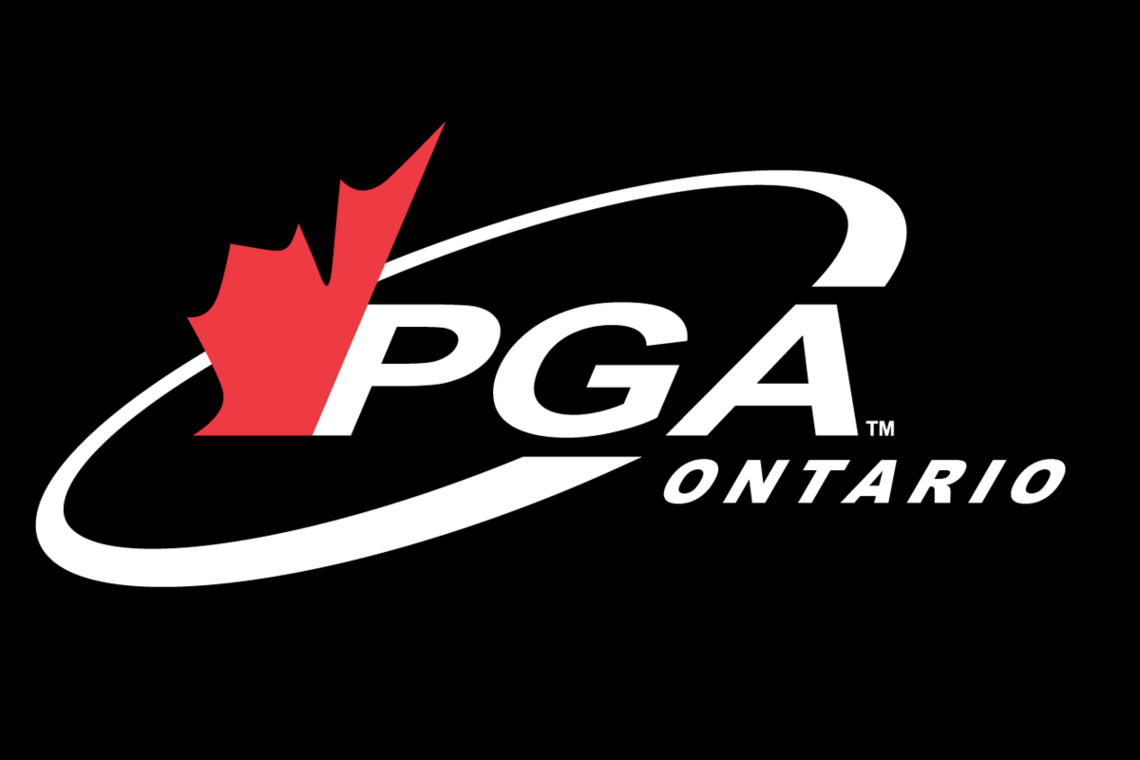 PGA of Ontario Update on COVID-19
To our PGA of Ontario Members,
We sincerely hope you and your families are doing well during these trying times. We are faced with some uncertainty ahead and likely nothing that we have ever experienced before in our lifetimes.
This Association will support you by giving you information and resources that can help in the coming weeks as best we can. The PGA of Ontario staff are working remotely until further notice but they can be reached by email to answer any questions or concerns you my have during this time.

Industry Collaboration: New We Are Golf Statement on COVID-19
CEO, Kevin Thistle is a proud member of the National Allied Golf Associations (NAGA, a.k.a We Are Golf) and the PGA of Canada is working in tandem with Golf Canada, NGCOA Canada, CSCM and CGSA to ensure the Canadian golf industry remains resilient and primed for a strong, cohesive resurgence.
Given the recent and rapid developments concerning COVID-19, the PGA felt it was more important than ever to provide an aligned message.
Click here to view the joint We Are Golf statement on COVID-19, which was distributed to all golf associations and the general public as of 5:30 p.m. ET on March 25, 2020
Clarification on Turf & Maintenance Team Members
NGCOA Canada now has received written confirmation from the Ontario Government clarifying the list of essential workplaces and how that relates directly to your turf & maintenance team members. The Government has confirmed that turf maintenance teams are able to maintain their properties over the next 14 days.
All work on the grounds that staff are doing must be justified as essential property maintenance to preserve, protect and prevent damage to the property AND all precautionary measures MUST be in place during this critical time; including social distancing, hand washing, workspace cleaning, etc. It was noted that it is imperative to only have staff doing what is essential for the golf course property (for instance removal of tarps off greens, necessary turf cutting, etc.).
Section 1 (2) of the Order in Council that was signed by the Lieutenant Governor confirms:
1(2) Despite subsection (1), temporary access to a closed place of business that is not listed in Schedule 2 is authorized, unless otherwise prohibited by any applicable law, for the purposes of,
(a) performing work at the place of business in order to comply with any applicable law;
(b) allowing for inspections, maintenance and repairs to be carried out at the place of business;
(c) allowing for security services to be provided at the place of business;
and
(d) attending at the place of business temporarily,
(i) to deal with other critical matters relating to the closure of the place
of business, if the critical matters cannot be attended to remotely; or
(ii) to access materials, goods or supplies that may be necessary for the business to be operated remotely.
COVID-19 Member Resource Hub
PGA of Canada launched a comprehensive COVID-19 resource hub on March 19, housing best practices, tools and resources for PGA professionals. PGA of Canada is committed to keeping this page maintained with timely, relevant content.
Please visit this page routinely for updates.
Bonus Professional Development Opportunities
PGA of Canada's education team is sourcing a number of business experts in areas like risk management, human resources and crisis communications to provide you with additional COVID-19 best practices. These tools will be offered for free to all members and will be posted to the COVID-19 Member Resource Hub.

Member Assistance Program
A reminder to everyone that, through your PGA of Canada membership, you have access to the Member Assistance Program (MAP). This is an outstanding resource provided to help members at their greatest need. Please take the time to reach out for help if needed.
Members have access to free, professional and confidential counseling, coaching and consulting services through the PGA of Canada Member Assistance Program provided by FSEAP. These services can help you manage personal, family, and/or work-related concerns.
FSEAP has informed us that they are working diligently to ensure strong business continuity through these turbulent times. Their services are expected to remain seamless but may be delivered through telephone or video rather than in person given the nature of current events.
English and French services can be accessed 24/7 online or toll-free by calling 1.844.720.1212
Username: progolf
Password: myfseap
There is nothing wrong with looking for help when it is needed. We are stronger as a group and I believe that every PGA member will be there for one another at this difficult and uncertain time.
Employment Resources & Services
The PGA of Canada has recently hired Employment Manager Jeff Fry to spearhead the national expansion of the Right Fit Employment program. While Jeff's main goal is to support facilities and hiring managers in ensuring the right employment fit for their business, he is also equipped to provide support for job seekers, offer career guidance and other helpful employment services during the COVID-19 outbreak.
To contact Jeff, click here.
Federal Financial Assistance
On March 18th, the federal government announced a comprehensive financial stimulus package for individuals and businesses.

For individuals, the package includes:
Temporary income support for Canadians without paid sick leave (or similar workplace accommodation) who are sick, quarantined or forced to stay home to care for children

Long term income support for Canadians who lose their jobs or face reduced hours as a result of COVID's impact

For over 12 million low- and modest-income families, who may require additional help with their finances, the Government is proposing to provide a one-time special payment by early May 2020 through the Goods and Services Tax credit (GSTC)

Flexibility for taxpayers: tax filing date has been deferred to June 1

Mortgage default management tools
For more information, click here.

For businesses, the package includes:
Temporary wage subsidy for small employers for up to three months

The Canada Revenue Agency will allow all businesses to defer, until after August 31, 2020, the payment of any income tax amounts that become owing on or after today and before September 2020

Increased access to credit
For more information, click here.
Benevolent Fund
The PGA of Canada is working swiftly to mobilize the benevolent fund to assist members with extenuating financial situations. The application is currently under review with the CRA and our CFO Eilon Milman is working tirelessly to expedite the process. We will share more news as it becomes available.

Open Lines of Communication
Our National and Zone staff remain connected and ready to assist. If you are not sure who to contact, please email your inquiry to pgaofcanadanews@pgaofcanada.com.
The PGA of Canada team is monitoring this inbox closely and promise to respond within 24-48 hours.
Postponement or Cancellation of Events
We are actively reviewing our education and tournament schedule and will provide updates on any postponements or cancellations as soon as more information becomes available.
Please note: The PGA of Ontario Annual General Meeting (which was scheduled for Tuesday, April 7th, 2020) has been postponed until further notice. Our team is investigating alternatives and is committed to keeping our members informed as we monitor COVID-19 developments.
Please check your email regularly for updates.
We want to ensure you that the PGA of Ontario is taking all necessary precautions to ensure the health, safety and well-being of our members, staff and public. Things are changing rapidly with respect to COVID-19. We appreciate your patience and understanding as we navigate this challenge together.
As always, please adhere to the latest guidelines published by local, provincial and federal authorities with respect to COVID-19.
The PGA of Ontario is with you during this very difficult period, and do not hesitate to contact us with your questions, concerns, comments, and suggestions. Your Association will do everything possible to support you through these ever-changing times.
Stay healthy and be well.
Sincerely,
Executive Director
PGA of Ontario