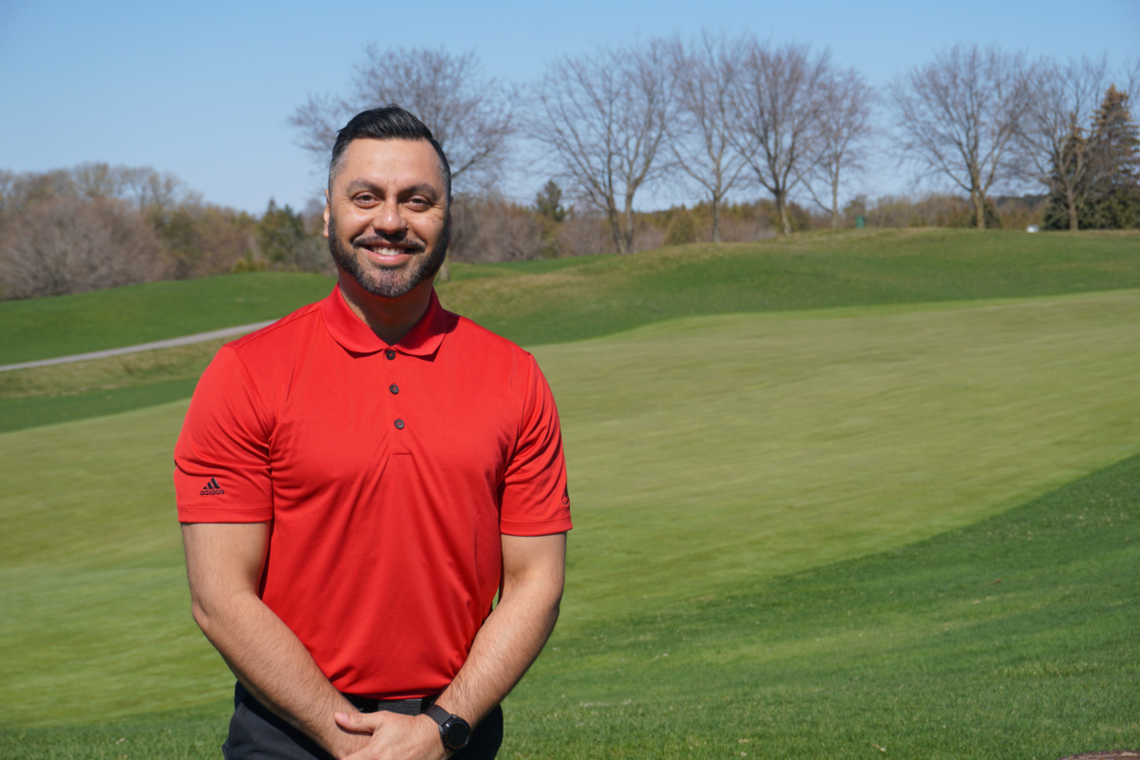 PGA of Ontario welcomes Kashif Arshad as Manager Marketing and Communications
MARKHAM, ON – As we accelerate and strengthen our marketing and communications strategy, we are pleased to announce the newest addition to our team, Kashif Arshad, Manager of Marketing and Communications for the PGA of Ontario, effective April 25, 2022.
In this newly created role, Kashif will lead our communications strategy development to further our team's commitment to grow the game of golf here in Ontario. Kashif joins us with an in-depth background in media and communications. As a former reporter with Global Television and CTV, his skills with interviewing, leveraging social media and collaborating on key stories will serve to expand and amplify our PGA narrative while developing and building strong relationships with industry partners, stakeholders and employees. Kashif's most recent work with non-profit organizations, focused on engagement of donors and event planning, will serve to support the team during tournament season. We are confident that Kashif's creativity and passion for the game of golf will translate to exponential growth for the PGA of Ontario.
"I am beyond excited to use my skillset to build this beautiful game, one that continues to grow in Canada", says Kashif. "The PGA of Ontario has Canada's largest association of golf professionals and to be able to highlight and effectively share their stories while learning from our members will only aid in the process. This is an amazing opportunity to adapt to industry trends and work collaboratively with so many great minds on enhancing our services and growing our reputation and reach with our core audiences".
"We are thrilled to be welcoming Kashif to our team", says Melanie van der Hoop, Executive Director. "His professional expertise, diverse experience and member-first, warm personality speak for themselves. I can't wait for our stakeholders to see the potential we see in what Kashif brings to the table and to benefit from the attention and value he is sure to bring to our programs. This role is one we have been keen to fill for some time now and we're optimistic that he will make an immediate impact for our members as well as our incoming generations."
Kashif is a graduate from the University of Toronto with a Bachelor of Arts and also obtained his Journalism degree from Centennial College. When he is not on the greens, Kashif turns to road cycling fulfilling an adrenaline rush. He also enjoys all things basketball and football (the Raptors and 49ers), travel, cooking and spending time with his three beautiful children.
Please join us in welcoming our newest team member to this role with the PGA of Ontario!
Kashif can be reached by email at communications@pgaofontario.com and by telephone at 905-887-6060 extension 221.
###