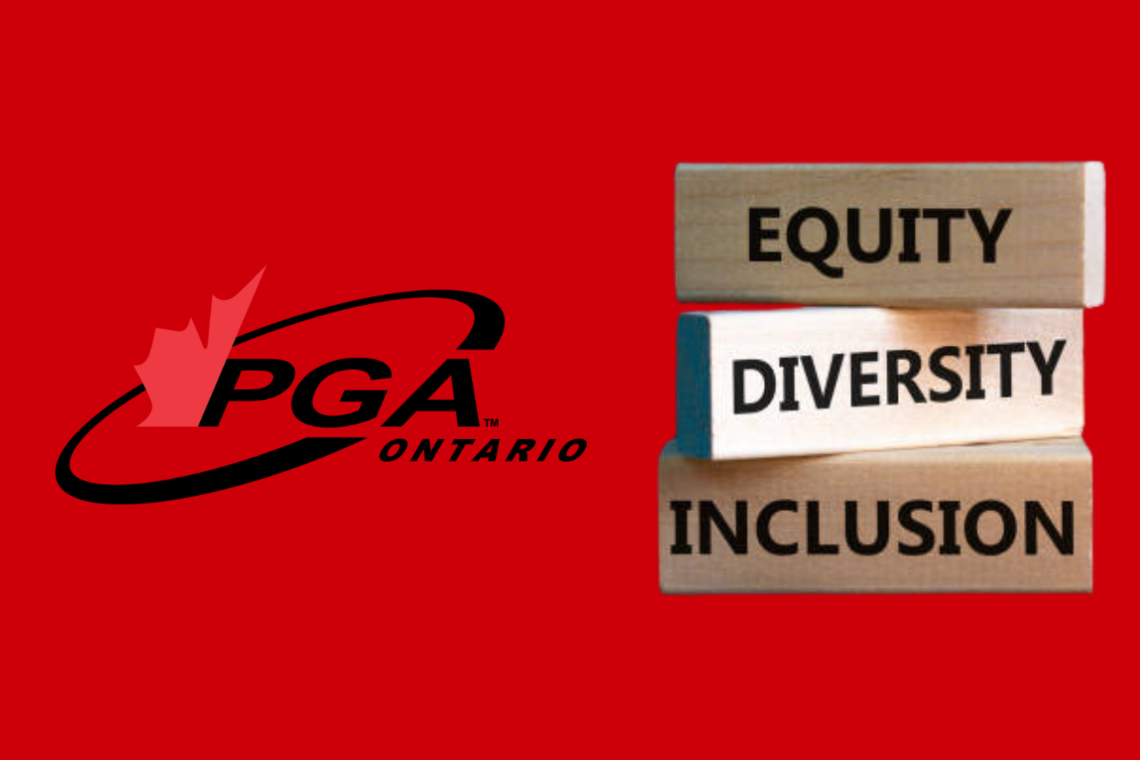 PGA of Ontario's Equity, Diversity & Inclusion Advisory Group has been selected!
Over the last several weeks, the PGA of Ontario has called for volunteers both within and outside our PGA network to form the new Equity, Diversity & Inclusion Advisory Group.
Since then, our team has conducted a comprehensive selection process based on the responses we received through submitted applications.
We appreciate the time and effort each candidate put into this application process, and we are always grateful to Members who volunteer their support of our endeavours.
We have identified a strong collection of individuals with a variety of backgrounds and experiences, that we look forward to working with, and learning from, in our journey to becoming more inclusive, thoughtful, and intentional in all that we do at the PGA of Ontario.
We are pleased to introduce the following participants to this Equity, Diversity & Inclusion Advisory Group!
Adam Frederick - South Muskoka Curling and Golf Club
Michael Hoover - St. Andrews East Golf Club
Naixin (Sophia) Li - So Golf Academy
Andrew Lovell - The Toronto Golf Club
Mandy McCurdy - York University
Casey Ward - Credit Valley Golf and Country Club
Jaime Steedman - President, PGA of Ontario
Craig Cupido - Board Member, PGA of Ontario
Kashif Arshad - Manager, Marketing & Communications, PGA of Ontario
Melanie van der Hoop - Executive Director, PGA of Ontario
In the coming months, this group will embark on an important journey; to inform, guide, and provide recommendations to all existing Committees, our Board of Directors, and our operational team by applying a critical lens to all present and future PGA of Ontario programs, initiatives, and policies.

We thank all those who expressed interest in this opportunity and we look forward to working with you in the future!
For any questions, please contact:
Melanie van der Hoop, PGA of Ontario Executive Director.