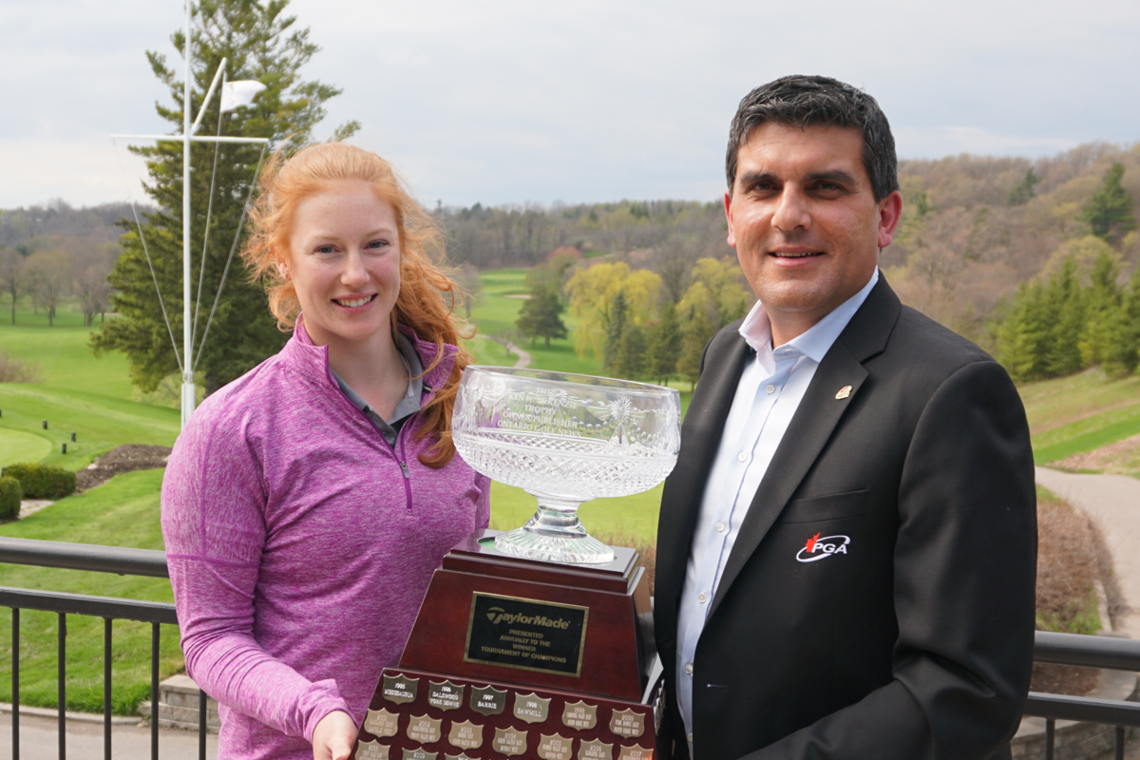 Summit Golf Club beats out the field at the 2019 Tournament of Champions
WOODBRIDGE, ON -- With a wet start to Spring, nineteen teams from across the Ontario Zone kicked off the 2019 Tournament Season yesterday by competing in the Tournament of Champions at The Country Club. The weather was in our favour with sunny skies and a warm breeze - something we have all been longing for as we wake up our swings and dust off our clubs for the upcoming season.

The winning team yesterday came from Summit Golf Club, consisting of Ian Leggatt, Dave Hemstad and Kelsey Fuchs. This threesome has competed in the Tournament of Champions before, claiming fourth place on the West Course at the Country Club in 2016. In 2018 they fell short by one stroke, but that didn't stop them from having their eyes on the prize as they rose to the top of the leader board yesterday, pulling out the win by one.


"It is always fun to get to play with the club champions each year, and this year winning was extra special for me and the Summit team. I look forward to this event kicking off the golf season. Each of us contributed to the win and especially my Ladies' Club Champion, Kelsey Fuchs, chipping in for birdie on our second last hole that helped us to the one-shot victory.
We look forward to defending our win next season."

Ian Leggatt
Director of Golf, Summit Golf Club

Honourable mentions go to the the Closest to the Pin winners who all took home a $100 ClubLink gift card. On the ladies side: Hole #11 Lori Bailey of Wildfire Golf Club and #16 Chris Critelli of St. Catharines Golf & C.C. On the men's side: Paul Morrow of The Club at North Halton and #14 Attila Nagy of RattleSnake Point Golf Club.

The PGA of Ontario has been very fortunate to have a great relationship with ClubLink. The staff at their facilities are outstanding, making it very easy for the Ontario Zone to host our events with professionalism and authenticity at any ClubLink facility.


For full scores and leader board results from the 2019 Tournament of Champions, CLICK HERE
Did you smile for the camera? Don't forget to check out the images taken at the event!