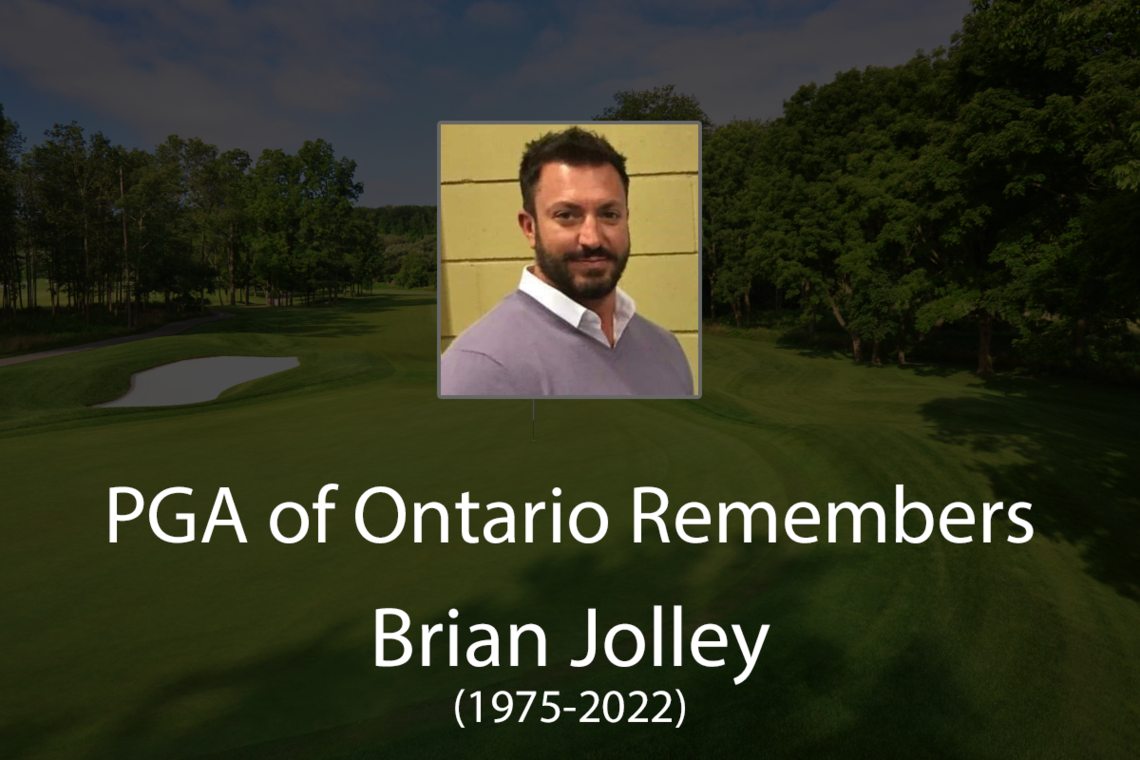 The PGA of Canada Remembers Class "A" Executive Professional - Mr. Brian Jolley (1975-2022)
Beloved son of Susan (Dave). Cherished brother of Kim (Ron). Loved uncle to Ben and Jacob. Intensely missed by his love, Rebecca. Will forever remain in the hearts of his extended family and friends. Predeceased by his dad, Don (2013).
As a young boy, Brian enjoyed AAA hockey and competitive baseball. At 14 he started working at Fanshawe Golf Course… and so his love for golf began. At 47, Brian was an avid golfer with many tournaments behind him. He was the General Manager at the Galt Golf and Country Club and a member in good standing of the PGA.
Brian took great joy in sports and loved watching the Maple Leafs and the San Francisco 49ers. He took immense pride in his motorcycle and touring with his bike buddies. To say he was charismatic, charming, kind hearted and generous was to downplay his personality. He lived his life in the fullest sense of the word.
As an amazing leader he took this role seriously and strove to make everyone's lives that much easier. He was never one to leave anyone in trouble and in return he surrounded himself with friends ready and willing to help him in an instant. His laugh was infectious and could be singled out in a crowd. As one of his friends said, "He was a rock star … may his legacy live forever".
Cremation will be taking place with only immediate family. A celebration of Brian's life will be held at the Galt Golf Country Club, 750 Coronation Blvd, Cambridge on Thursday, October 20th, 2:00 pm – 8:00 pm.
Expressions of sympathy and donations can be made to your choice of charity. They can be shared through Coutts Funeral Home & Cremation Centre, 96 St Andrews Street, Cambridge at www.couttsfuneralhome.com.
Courtesy of Coutts Funeral Home & Cremation Centre