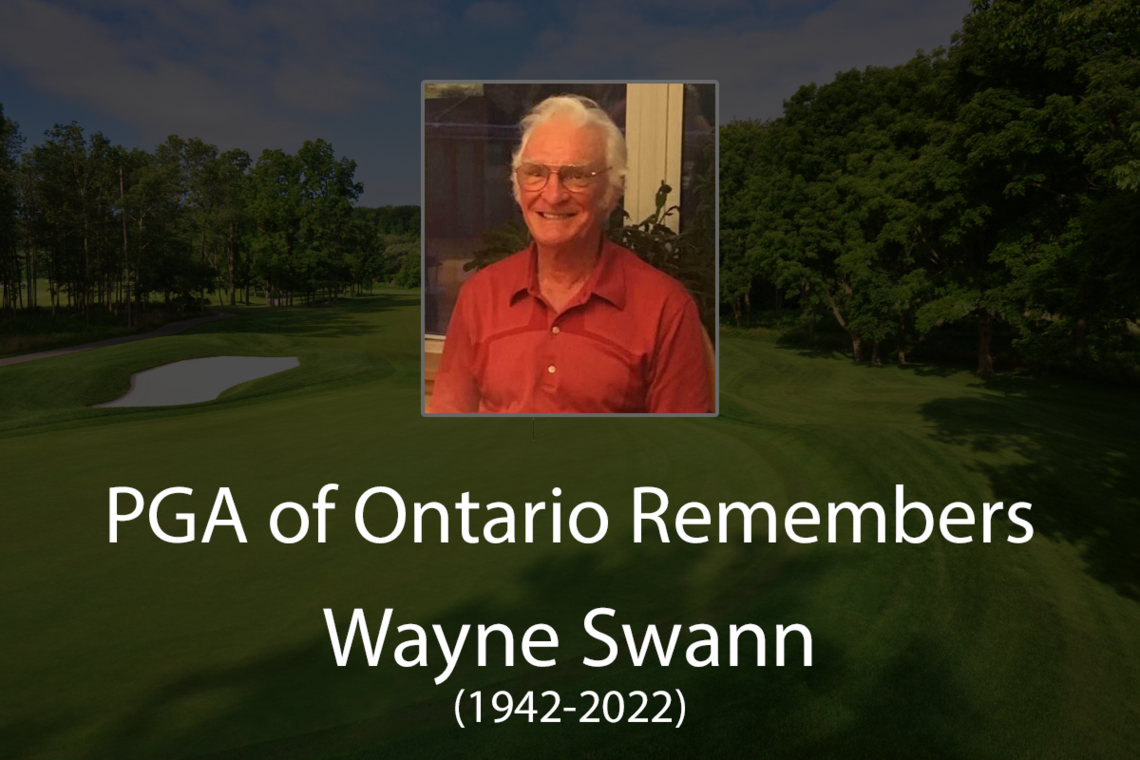 The PGA Remembers Life Professional, Mr. Wayne Swann
We are saddened to share the passing of PGA of Ontario Class "A" Life Professional, Mr. Wayne Swann (1942-2022)
Passed away peacefully in his 81st year at Ross Memorial on October 29th, 2022 surrounded by his family. A successful and established business owner in the community for over 56 years, Wayne was also a long-standing member of the PGA of Canada. He enjoyed golfing with his friends and members and was passionate about teaching the game. Wayne will be dearly missed by his long loving spouse Denise, his children Danny (Verna), Kirby (Charlie), and Susan along with Denise's daughter Toni. He was a loving papa to Jermaine, Colton, Connor, Jack, Brody and Isabella. Survived by his siblings John (Betty), Laurence (Joanne). He was proceeded in death by his sister Maxine (Tom). Wayne will be forever cherished and remembered by his many nieces and nephews throughout the family. The family would like to express gratitude and thanks to the doctors, nurses and staff at Ross Memorial Hospital for their professionalism and kindness.
Arrangements have been entrusted to THE HENDREN FUNERAL HOME – MONK CHAPEL.
A Celebration of Life will be held on Saturday, November 26th from 1:00 pm to 4:00 pm at the Dunsford Golf Course. In lieu of flowers, donations can be made to Diabetes Canada and to The Canadian National Institute for the Blind.
Content courtesy of the Swann family.