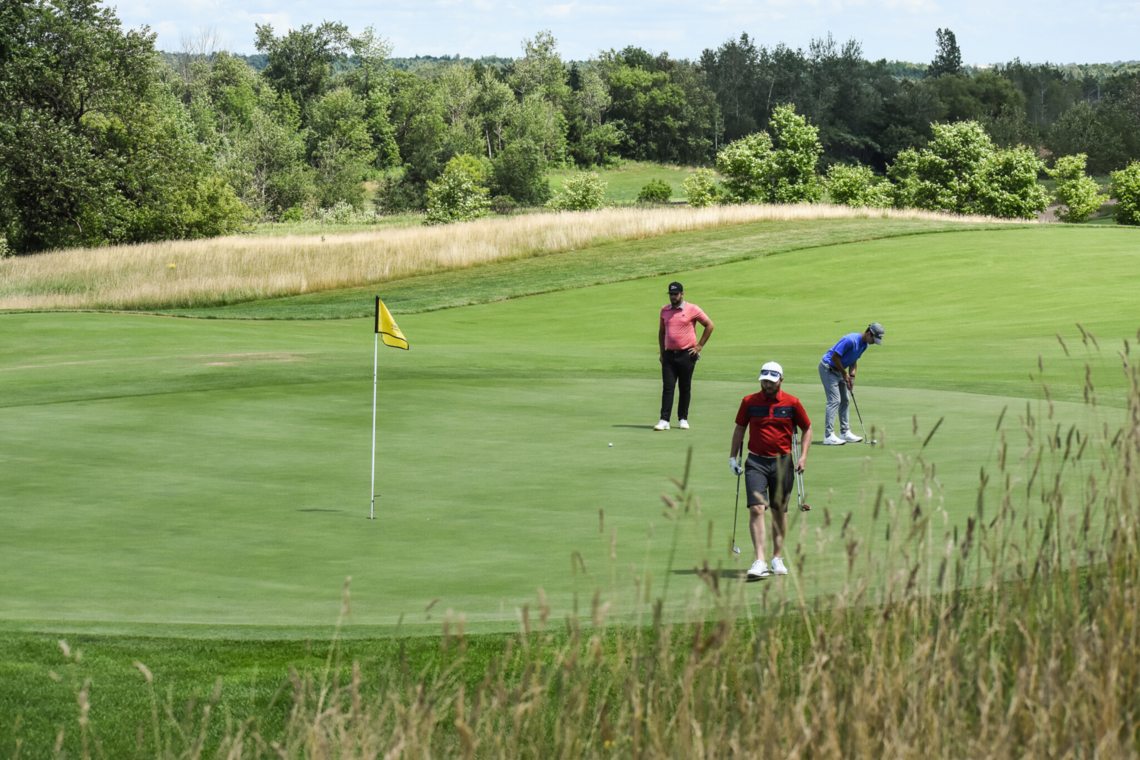 Twelve players find success at the PGA of Ontario's first Playing Ability Test of the season
July 21, 2020
Twelve of 24 players successfully achieved the 18-hole target score required to pass the PGA of Ontario's Playing Ability Test (PAT), conducted yesterday at TPC Toronto at Osprey Valley's North Course.
Please join us in welcoming the following individuals to the association:
Jason Vanmali, DiamondBack Golf Club;
Guy Lacroix, Glen Cedars Golf Club;
Domenic Spedaliere, Mississauga Golf & Country Club;
Kyle Brodhagen, Stratford Municipal Golf Course;
Storm Evans, DiamondBack Golf Club;
Ryan Moore, Credit Valley Golf & Country Club;
Alex Catherwood, The Lake Joseph Club;
Read Copeland, The National Golf Club of Canada;
Stefano Tatangelo, Copper Creek Golf Club;
David Lombardi, Copper Creek Golf Club;
Naixin Li, So Golf Academy;
Montana Merante, Glen Eagle Golf Club
In January, the PGA of Canada announced changes to the PAT process after nearly two years of extensive consultation with members, board representatives, international PGA's, Zones and other national golf associations. While maintaining the integrity of playing competency, updates included reduced application fees, elimination of the IN & OUT scoring format, separate target scores for men, women and seniors, and new COVID-19 safety protocols.
Target scores are determined by course rating and are specific to the age and gender of competitors. Men and women under the age of 50 are required to shoot the course rating plus 9 and 13 strokes, respectively. Target scores for men and women aged 50 and older are calculated by adding 11 and 15 strokes to the course rating.
The PGA of Ontario's next PAT will be held July 28 at Station Creek Golf Club in Gormley, Ont.
To view the full results from yesterday's event, click here.
To view the national PAT schedule, click here.