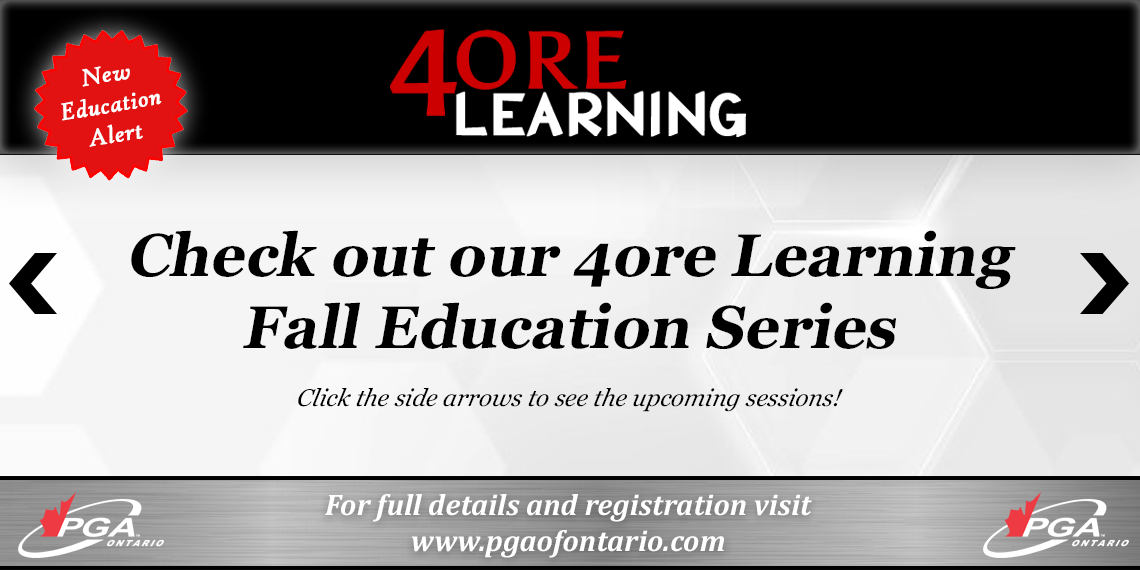 4ore Learning Fall Education Series
Dear PGA Professional,
As we transition into the off-season the PGA of Ontario team has been at work for weeks developing a variety of educational offerings. Many of these offerings will be delivered in a virtual format, however, we will be investigating opportunities to hopefully provide some in-person education and networking occasions in the new year. Saving the best for last, education offered by the PGA of Ontario will once again be complimentary!
Please click here to see the full line up!