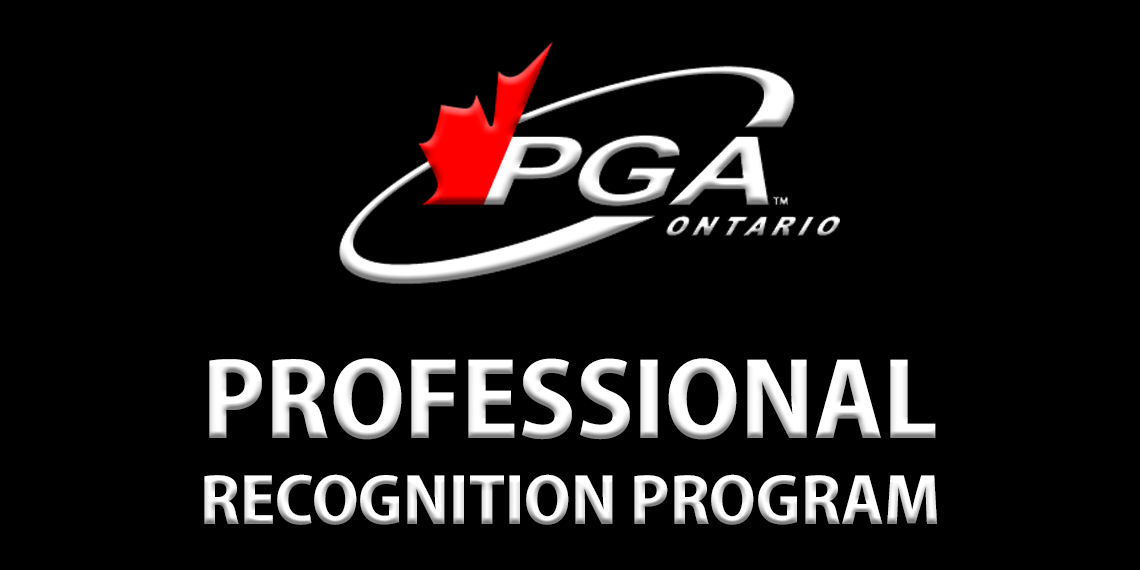 Professional Recognition Program's Top 100
The PGA of Ontario is thrilled to announce our Professional Recognition Program's Top 100 as we round out our inaugural year of this initiative.
The PGA of Ontario Professional Recognition Program (PRP) recognizes individual PGA Members who make a significant contribution to the Association and the overall well-being of fellow members. This point-driven program is based on being active within the industry through various forms of professional development, education, industry contributions, community involvement and tournament play.
The PGA of Ontario will acknowledge the Association's Top 100, collecting points from October 15th to October 14th each year and awarding the designation to those finishing among the top 100 positions on the leaderboard.
Each qualifying professional will receive a customized email signature to celebrate their accomplishment and contributions this year, while the top 5 point-earners will also receive a cash reward.
Congratulations to all PGA members on our leaderboard. We thank you for your contributions to this program and wish you the best of luck as the tally for 2021 begins!
Chase the leaders throughout the year by following the PRP Leaderboard available on the PGA of Ontario website.