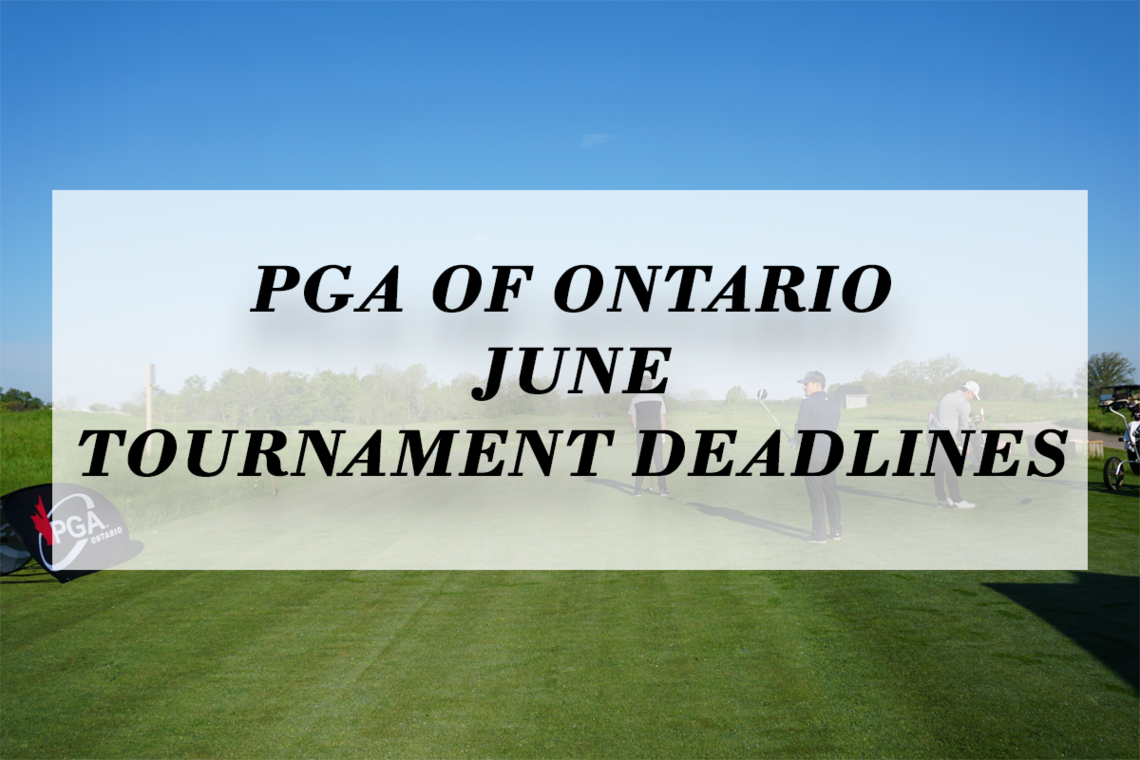 Upcoming June Tournament Deadlines
PGA Professional,
The PGA of Ontario has a series of events with registration deadlines upcoming in June.
Interested in playing either the Match Play Championship (Singles) or the Chapter Four-Ball Tournament? Today is your lucky day.
While the deadline to register in these tournaments had originally been set for this coming Sunday, the PGA of Ontario has decided to extend the deadline to Tuesday, June 8th at midnight.
Those interested in registering for the Match Play (Singles) Championship should do so online using their PGA credentials here. The Chapter Four-Ball Tournament should be done in coordination with your chapter (more info here).
Other deadlines approaching in June also include ...
Thank you for your continued engagement with PGA events.
We can't wait to see all of you on the links!